WHAT WE OFFER

Our wide variety of TV and Plasma Monitor rental equipment in NYC will fit into your imagination. We are the best audio visual equipment rental company in New York City and will certainly be able to provide you with TV equipment and accessories in New York sure to meet your needs.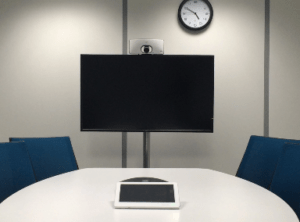 TV RENTAL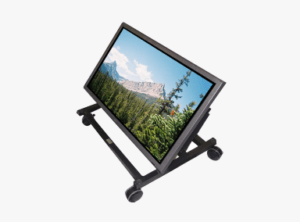 CONFIDENCE MONITOR STAND RENTAL

BOX TRUSS TV STAND RENTAL

We offer TV rentals for several TV sizes i.e 50 inch with 6 ft floor stand rent, 60 inches with TV stand, 70 - 90 inches with TV stand, etc. By client request we can provide TV monitor in portrait or landscape set up options. Portrait TV Stand Rental NYC. Lanscape TV Stand Rental NYC. Box Truss Set up can be use for Set up at Trade Show, exhibit, DJ Booth and many other occasions and event venues in New York City.

We can provide for you the very best plasma rental services for your dollar and find something ideal for every event. Our hundreds of plasma t.v. screens cover the whole range of sizes from the (relatively) small to the gigantically wide. We have HD models for optimal display, every major brand, and an expert staff that can explain to you all the exact differences among our stock. These devices can connect to your laptop and greatly enlarge and enhance your Powerpoint or DVD presentations.

Our t.v. stands are sized to match a TV or your choice and come in various shapes and heights. You can also choose an AV cart instead of or in addition to the stand. Without a good stand, the audience may have trouble viewing the screen, and all will have been for naught- so don't forget to plan out a great place to set the t.v., plasma screen, etc.

Flat screen TV rental, whether LED or otherwise, is one of our specialties. We can find the dimensions (from 32in to 103in) and pixel-count (HD, Full-HD, 4k) that will satisfy your needs.

LCD screens and monitors are also in our storehouse, along with all the accessories. Just as with all our other rent-able products, we shower you with choices.

Video walls are huge screens that will be sure to command the attention of guests and be fully viewable to all, even in large auditoriums. We provide you with the best in this high-quality category.

Our helpful sales staff can assist you with selection of the best AV devices that will make your planned event spectacular. We provide NYC and beyond with the best deals possible on plasma t.v. rentals and know how to find a screen that fits every situation and every budget. We also have a vast array of other AV equipment for rent and look forward to serving you.